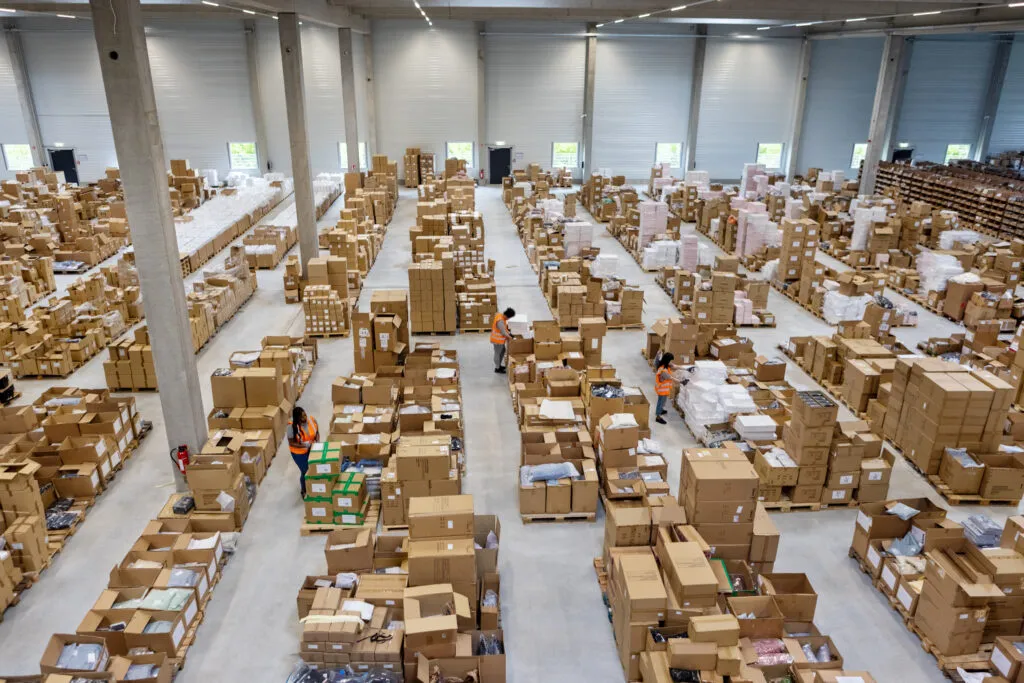 Get home early with RoadWarrior.
Enter your stops, optimize your routes, manage your team – quickly and efficiently.
Try RoadWarrior free for 7 days
Try free for 7 days
The popularity of on-demand courier delivery apps is rapidly growing as modern consumers seek instant gratification. Whether it's getting a hot pizza delivered at 2 a.m. or having groceries left on their doorstep without stepping foot outside, people want it all, and they want it now. This demand for immediate delivery has led to the rise of on-demand courier services, which offer fast and convenient delivery options. As a driver looking for a great gig, it's crucial to know which on-demand courier delivery apps are the best. In this article, we'll explore the features to look for in a courier app and provide an overview of some of the top options available.
What is On-Demand Delivery Service?
On-demand delivery service allows people to get packages and documents delivered almost immediately, typically within the hour. It's like Uber for couriers, catering to the needs of customers who can't wait for traditional shipping services. Customers can request delivery through an app, schedule pickup and drop-off, and make payments directly within the app. This convenience eliminates the need to visit a post office or deal with hassles like stamps. On-demand courier services focus on providing a "right now" experience and unparalleled convenience.
The Benefits of On-Demand Delivery Service
On-demand courier delivery apps are not only popular among regular customers but also widely used by businesses. These services offer a range of benefits, including:
Convenience: On-demand delivery apps allow customers to schedule pickups and drop-offs directly to and from their home or business. They can complete their entire transaction through the app without having to step foot outside or visit a package shipping center.
Streamlined Process: Delivery apps handle pricing, package details, and payment, making it easier for customers to send and receive packages. Drivers also benefit from this streamlined process as they don't have to stress about handling cash or making change.
Real-Time Tracking: Advanced courier service apps provide real-time tracking, allowing customers to monitor their deliveries and receive push notifications when the driver is nearby. This feature enhances the overall delivery experience for both customers and drivers.
Insurance Coverage: Some on-demand delivery services offer built-in insurance for goods up to a certain value. This feature provides peace of mind to drivers, knowing that the goods they transport are covered in case of any unforeseen incidents.
Features to Look for in an On-Demand Courier Delivery App
When choosing an on-demand courier delivery app, it's essential to consider the following features to ensure it meets your needs as a driver:
1. User-Friendliness
A user-friendly app interface is crucial for efficient operations. Look for an app that allows you to easily add delivery and drop-off addresses, integrates payment options, and is compatible with your mobile phone's operating system.
2. Customer Service
Dedicated customer service is an invaluable asset, especially when it comes to delivery goods. A reliable app should have its own customer service team to handle any issues or complaints that might arise during the delivery process. This ensures a seamless experience for both customers and drivers.
3. Insurance Coverage
Consider whether the app offers automatic insurance coverage for the goods you transport. Some apps include built-in insurance for a specified value, while others provide optional coverage for an additional fee. Insurance coverage brings peace of mind, knowing that any damages or losses will be compensated.
4. Real-Time Tracking
A sophisticated courier service app should provide real-time tracking capabilities. This feature allows customers to monitor the progress of their deliveries, receive estimated time of arrival (ETA) updates, and enhances overall transparency and communication between drivers and customers.
5. Area Coverage
Before downloading an on-demand courier delivery app, ensure that it is available in your area. While these apps are expanding their coverage, some may not yet be available in certain locations. Double-checking the service coverage area will help you determine which app is suitable for your driving needs.
The Best On-Demand Courier Delivery Apps
With the plethora of on-demand courier delivery apps available, it can be challenging to choose the right one. Here are some of the top options to consider:
| On-Demand Courier Delivery App | Automatic Insurance | Wide Coverage Area | Dedicated Customer Service |
| --- | --- | --- | --- |
| Roadie | Yes | Yes | No |
| GoShare | Yes | Yes | No |
| Senpex Courier | Yes | No | Yes |
| Glovo | No | Yes | No |
Roadie — Best for Comprehensive Service Area Coverage
Roadie is a same-day delivery platform that boasts the largest same-day courier service coverage in the United States, with delivery to over 20,000 ZIP codes. The app provides door-to-door delivery at reasonable rates and offers real-time tracking for added peace of mind. Additionally, every delivery automatically includes insurance coverage, reducing the driver's liability.
Pros:
Real-time tracking for efficient deliveries

Automatic insurance coverage

Wide coverage area, increasing job opportunities
Cons:
Lack of hands-on customer service

Initial interface complexity

Learning curve for new users
GoShare — Best for Drivers Who Want Benefits
GoShare positions itself as "Your Friend With a Truck" and offers a user-friendly app interface. Customers can receive a free estimate through the app, track their deliveries, and make payments seamlessly. GoShare stands out for its comprehensive cargo and liability insurance, as well as driver benefits such as discounts on healthcare and vehicle maintenance.
Pros:
Comprehensive cargo and liability insurance

Driver benefits for added value

Impressive portfolio of customers
Cons:
Limited coverage area

Strict vehicle requirements

Customer service complexities
Senpex Courier — Best for Experienced Delivery Drivers
Senpex is an expert in last-mile delivery, offering an on-demand app that optimizes routes for quick deliveries. The app provides customers with instant quotes and boasts an easy-to-use API for a seamless experience. Senpex also offers free package protection up to $250 on all orders and has a dedicated customer service team to handle any issues that may arise.
Pros:
Dedicated customer service team

Automatic insurance protection

Potential for tips from satisfied customers
Cons:
Limited service coverage area

App glitches on some devices

Requires a minimum of two years of driving experience
Glovo — Best for Non-Valuable Deliveries
Glovo is a globally available on-demand delivery app that caters to a wide range of goods, including groceries, restaurant food, and pharmacy items. The app is user-friendly, compatible with both iPhone and Android devices, and widely available beyond the United States. However, it does not offer automatic insurance protection, making it more suitable for non-valuable goods.
Pros:
Global availability

User-friendly app interface

Diverse goods can be delivered
Cons:
No automatic insurance coverage

Lack of dedicated customer service

Not available in the United States
Delivering with Efficiency: Introducing RoadWarrior Flex
To maximize your earnings and ensure efficient deliveries, consider using RoadWarrior Flex. This delivery route planning app can help you reduce delivery times by mapping the fastest routes for you. Simply download the app, input your delivery addresses, and let RoadWarrior Flex optimize your route based on factors like traffic patterns, one-way streets, and speed limits. The app also offers additional features such as setting delivery time windows, collecting proof of delivery, and recording delivery notes.
By utilizing RoadWarrior Flex, you can enhance customer satisfaction, stand out in the competitive on-demand courier industry, and increase your earning potential.
Conclusion
On-demand courier delivery apps have revolutionized the way packages and documents are delivered, catering to the fast-paced demands of modern consumers. When choosing an on-demand courier delivery app, consider factors such as user-friendliness, customer service, insurance coverage, real-time tracking, and area coverage. Roadie, GoShare, Senpex Courier, and Glovo are among the top options available, each with its own unique features and benefits.
To optimize your delivery efficiency, consider using RoadWarrior Flex, a route planning app that can significantly reduce delivery times. By strategically planning your routes, you can provide exceptional service to customers, increase your earning potential, and excel in the on-demand courier industry. Choose the app that aligns with your needs and start delivering with speed and efficiency today!