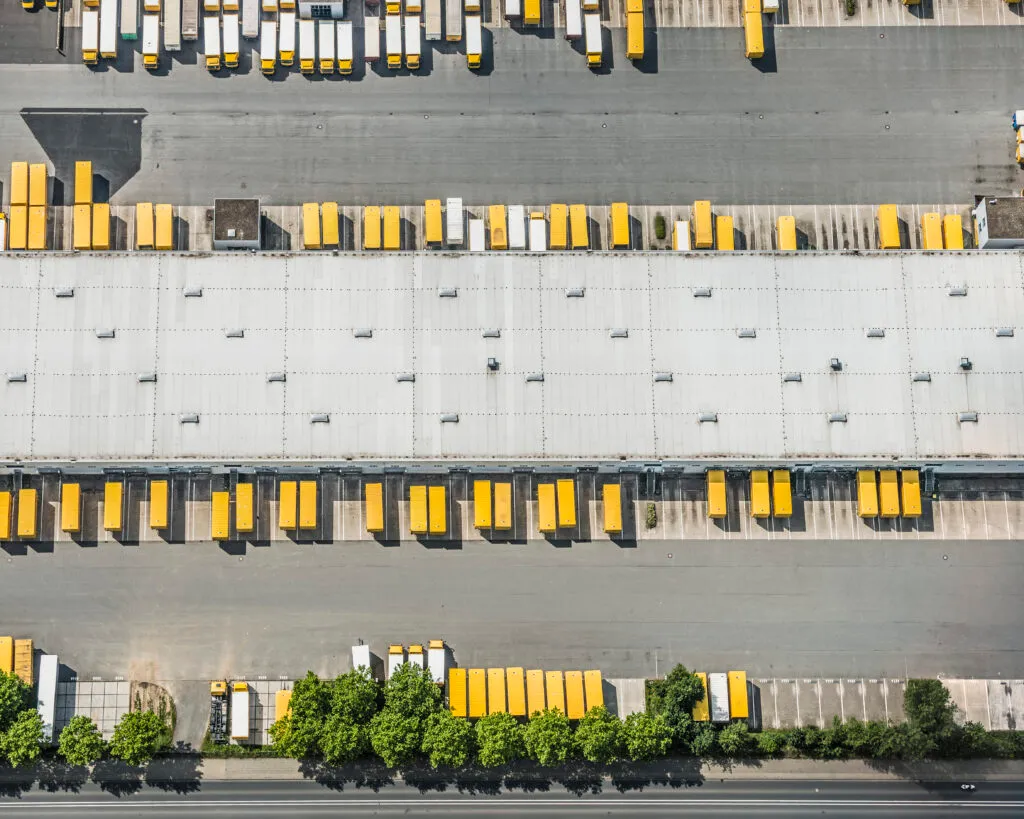 Get home early with RoadWarrior.
Enter your stops, optimize your routes, manage your team – quickly and efficiently.
Try RoadWarrior free for 7 days
Try free for 7 days
In today's dynamic business landscape, where efficiency is paramount, companies are continually seeking ways to optimize their operations and provide superior customer service. For many, this means efficient delivery and logistics management. Onfleet, a powerful delivery management platform, has gained attention for its capabilities, but it's essential to consider both its strengths and the potential cost-effectiveness of alternative solutions like RoadWarrior.
Onfleet: A Robust Delivery Management Solution
Onfleet is a robust logistics and delivery management platform designed to help businesses efficiently plan, manage, and analyze their delivery operations. With its real-time tracking capabilities, Onfleet empowers companies to track their delivery fleets, improve route planning, and secure on-time deliveries by providing clients with proof of delivery and driver tracking.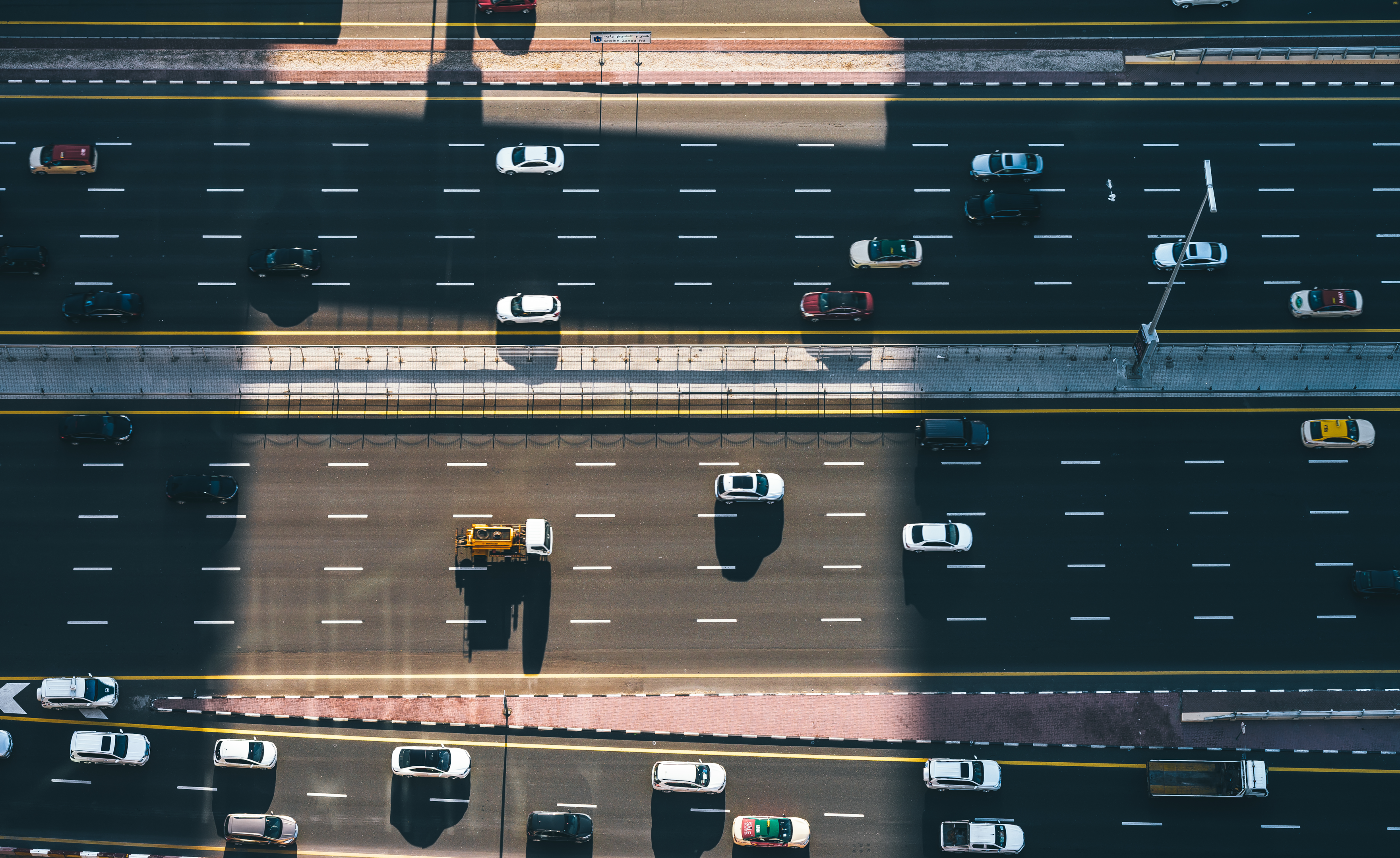 Onfleet has made it clear that customers are a big priority, providing them with all the information at their fingertips. Customers are able to track when a delivery has started, when it's expected and when it should arrive with automatic SMS notifications. Customers are even able to call or message their driver or dispatcher with a single tap with an anonymous call and secure connection to protect customers data.
With Onfleet, you can track driver performance, delivery routes, and customer communication, allowing small business owners to lead with more confidence, make data-driven decisions and expand their business operations with improved logistics.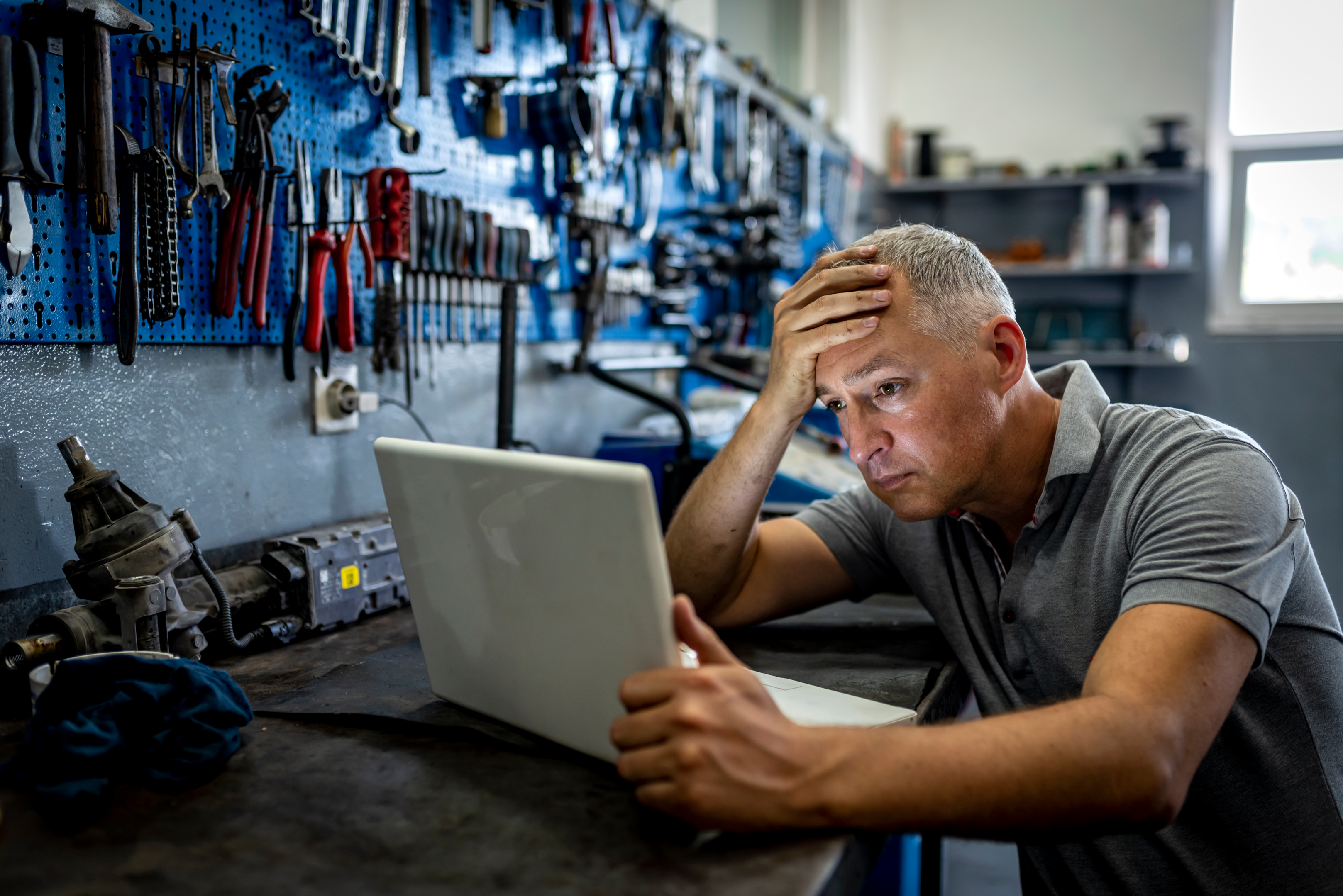 Onfleet Pricing Costs
However, one aspect that businesses need to consider is Onfleet's pricing model. There are 3 different tiers of membership for their clients: Launch, Scale and Enterprise.
Launch: All the basics for new and small teams
"Launch", with the most affordable option starting at $500 per month, includes a plethora of features such as 2,000 delivery or pick-up tasks, unlimited users, route optimization, proof of delivery and status triggered notifications, just to name a few.
Scale: Advanced tools for growing delivery operations
The "Scale" tier comes with everything "Launch" provides as well as barcode scanning, age verification, task completion customization, and an additional 3,000 delivery or pick-up tasks totaling to 5,000. The "Scale" membership starts at $1,150 per month.
Enterprise: Tailored solutions for established delivery operations
Last but not least, the "Enterprise" membership comes with everything "Scale" has, multi-brand or region support, private label recipient tracking page, premium onboarding and implementation and advanced route optimization. It's described as a "tailored solution for established delivery operations" and does not have a price listed on the website. Instead, you must contact their sales department to create a custom plan for yourself.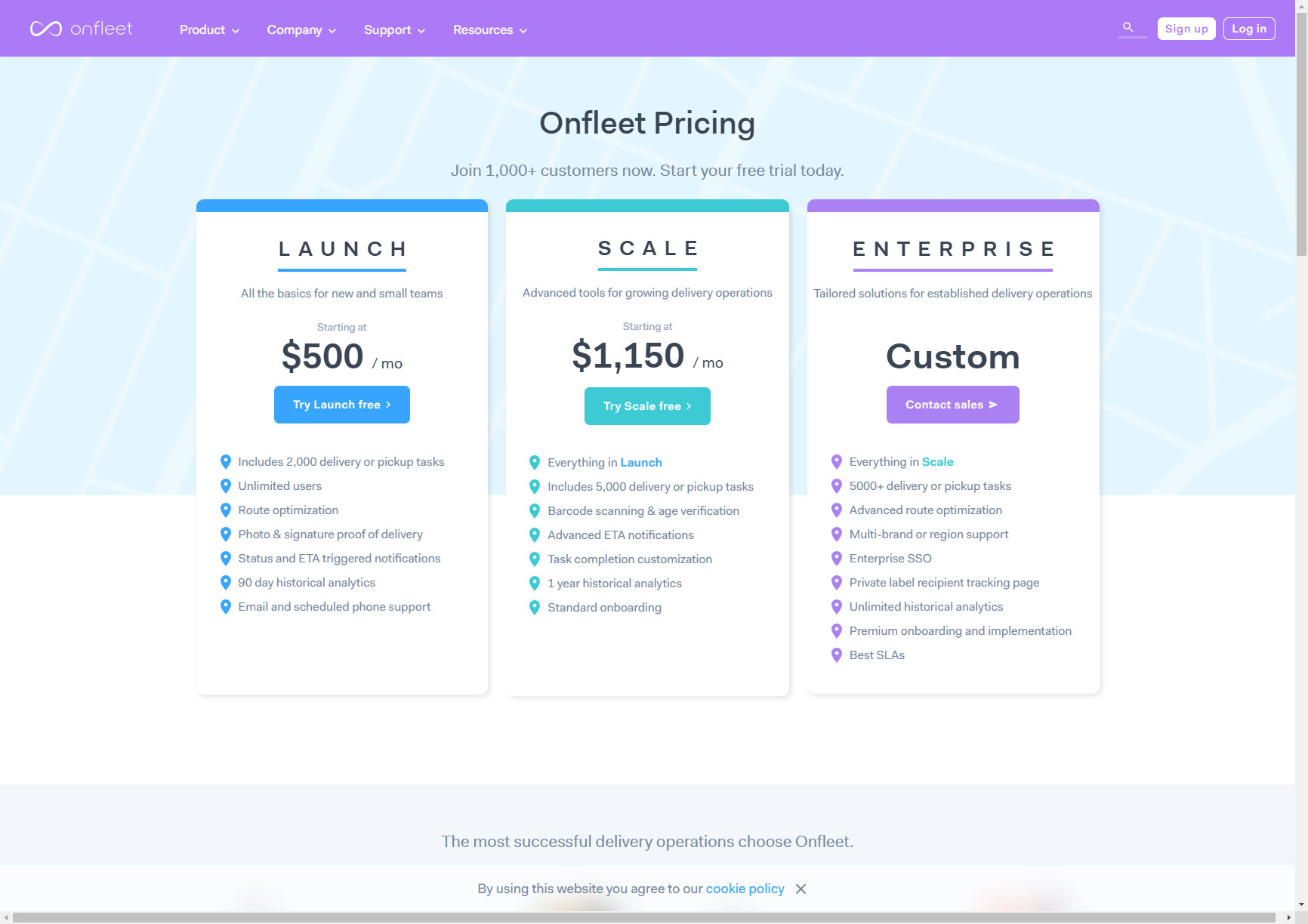 Onfleet offers solutions for every kind of last mile delivery scenario possible, but their plans (no matter which level you choose) can be a significant expense, especially for smaller businesses or startups. While Onfleet offers a comprehensive set of features, the costs may not align with the budgetary constraints of all businesses.
RoadWarrior: A Cost-Effective Alternative with Robust Features
Enter RoadWarrior, a route optimization tool that offers many of the same capabilities as Onfleet but with a more budget-friendly and flexible pricing structure for their clients. Here's why RoadWarrior stands out:
Cost-Effective Plans:
RoadWarrior offers pricing plans that cater to businesses of all sizes, including free options and affordable paid plans starting at a fraction of the cost of Onfleet.
This cost-effectiveness makes RoadWarrior a suitable choice for startups and small to medium-sized businesses looking to enhance their delivery operations without breaking the bank.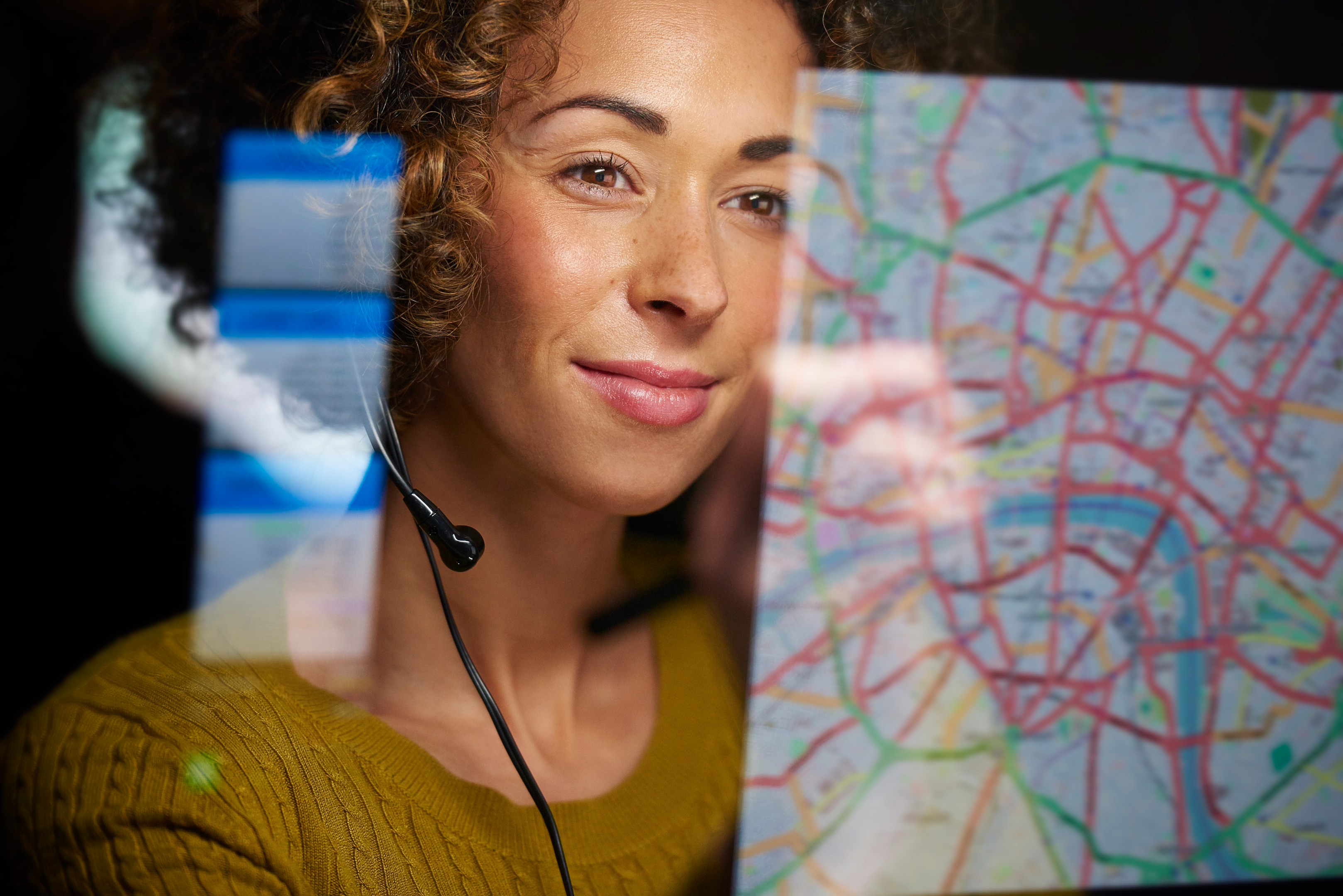 Feature Parity with Onfleet:
RoadWarrior provides robust route optimization features, real-time traffic updates, fleet tracking and dynamic route adjustments, similar to Onfleet. Additionally, every customer gets to utilize RoadWarrior's effective route optimization regardless of what plan they choose. The only difference is how many stops and routes the customer can create.
Businesses can enjoy the benefits of efficient route planning and on-time deliveries with RoadWarrior, making it a cost-effective alternative.
Key Features of RoadWarrior
When one's main task is to dispatch and track drivers, organization is key. With Roadwarrior's dashboard, the dispatcher can track all drivers, track their progress, make adjustments on the fly and send updates to drivers via the app. etc.
Streamlined Convenience:
With FedEx integration, drivers can upload their FedEx manifest directly and let RoadWarrior handle the rest, saving time and headaches
Route Optimization:
RoadWarrior's algorithms calculate the most efficient routes, saving time, increasing efficiency and reducing fuel consumption.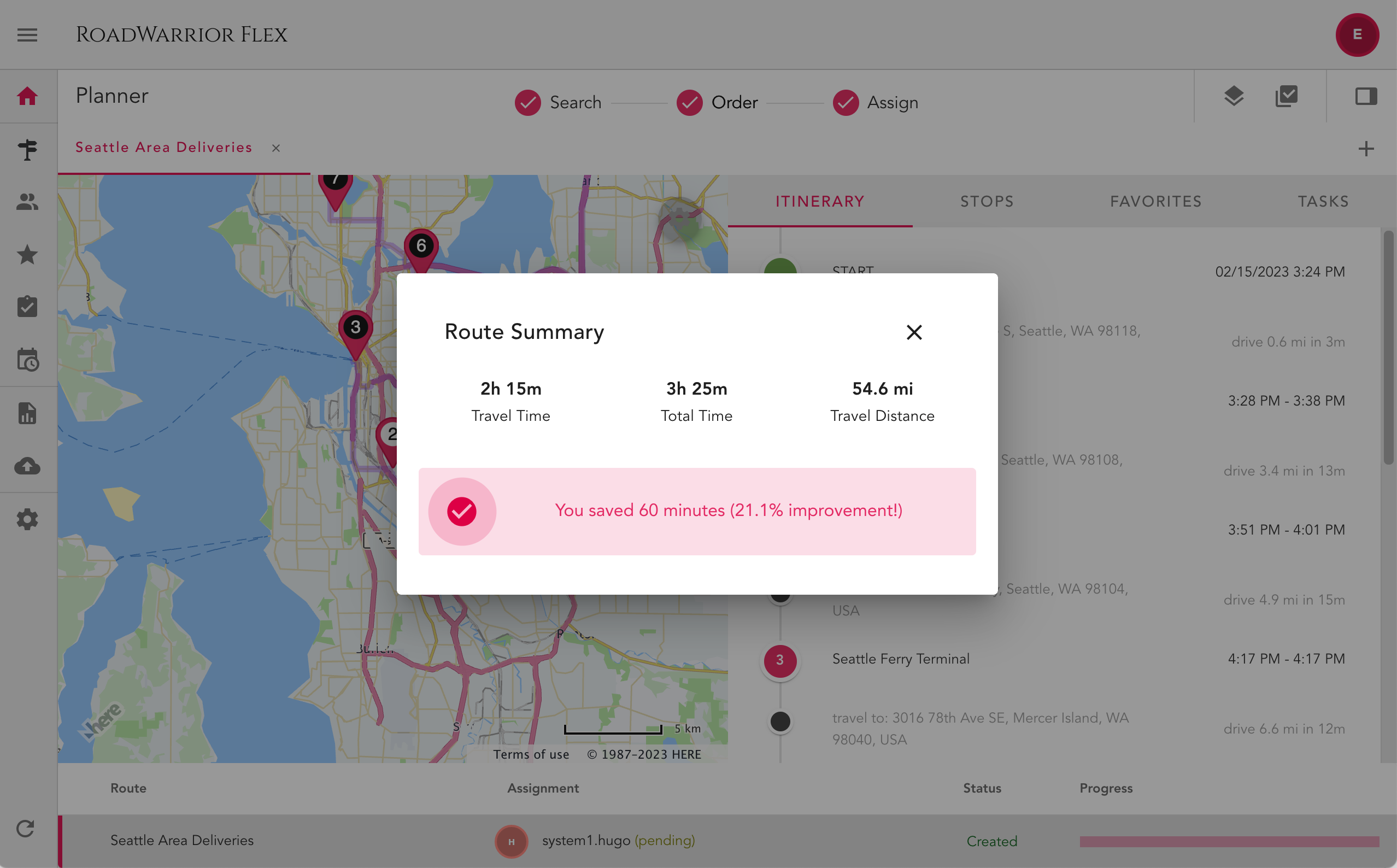 Real-Time Traffic Updates:
Track your team's route progress with real-time traffic data and help drivers avoid congestion and stay on schedule.
Dynamic Route Adjustments:
Drivers can adapt to changes on the fly, ensuring that deliveries are made even in unpredictable situations.
Affordable Pricing:
RoadWarrior's biggest feature is the price. RoadWarrior offers flexible pricing plans that cater to businesses of all sizes, from free options to affordable plans that can be tailored to what your business needs even if your industry is seasonal.
Scalability:
The flexibility of RoadWarrior's pricing plans allows businesses to scale as they grow, making it an adaptable solution for evolving needs.
Making the Right Choice
While Onfleet is undoubtedly a powerful delivery management platform, it's essential for businesses to evaluate their budget constraints and requirements. For businesses seeking a cost-effective alternative with similar capabilities, RoadWarrior presents an attractive option. Its affordability, feature parity with Onfleet, and flexibility make it an ideal choice for businesses looking to streamline their delivery operations without the high cost associated with other solutions.
In conclusion, when considering delivery management solutions, it's crucial to strike a balance between functionality and cost. Onfleet offers robust features but comes with a higher price tag. In contrast, RoadWarrior provides a cost-effective alternative with key features that align with the needs of businesses seeking efficient route planning and delivery management. Evaluate your business needs and budget to determine which solution aligns best with your objectives and resources.