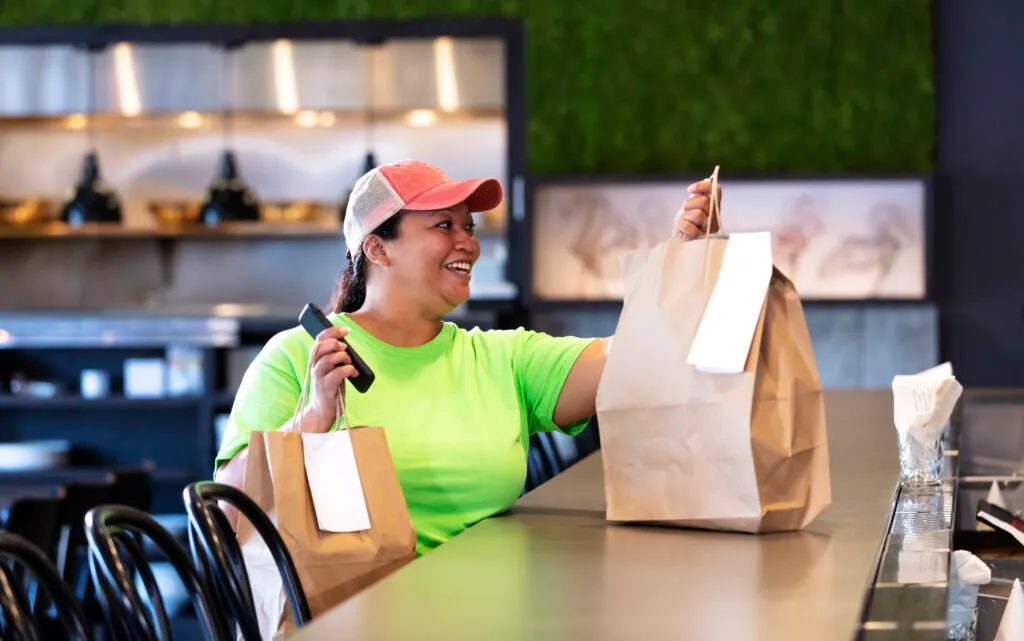 Get home early with RoadWarrior.
Enter your stops, optimize your routes, manage your team – quickly and efficiently.
Try RoadWarrior free for 7 days
Try free for 7 days
If you're considering joining the gig economy and becoming a Postmates driver, there are some important requirements you need to be aware of. In this comprehensive guide, we'll walk you through everything you need to know about the Postmates driver requirements, from age restrictions to background checks and vehicle specifications. Whether you're a college student looking for some extra cash or someone seeking a flexible full-time job, Postmates offers a great opportunity to earn money on your own terms.
Table of Contents
What Is Postmates and How Does It Work?
Postmates is an on-demand delivery service that brings food, drinks, and groceries from any store or restaurant directly to customers' doorsteps. The process is simple: when a user places an order through the Postmates app, a driver is dispatched to the designated location to purchase the items using a Postmates credit card. The driver then delivers the order to the customer's location, following directions provided by the app. With Postmates, drivers have the freedom to set their own schedules and enjoy more flexible employee requirements compared to other services like Uber and Lyft.
Postmates Driver Requirements
To become a Postmates driver, you must meet certain requirements. These requirements ensure that drivers are qualified and capable of providing a reliable and efficient delivery service. Let's take a closer look at each requirement:
Driver's Age
One of the advantages of driving for Postmates is that you only need to be 18 years old to be employed by the platform. This lower age requirement opens doors for younger individuals, such as college students, who are looking to earn extra cash in their spare time. Many other gig economy platforms, including Uber, Lyft, and Uber Eats, require drivers to be at least 21 years old.
Criminal Background Check
Postmates conducts a thorough criminal background check on all potential drivers. This check is administered by a third party and covers national and county-level databases and records. To complete the background check, you will need to provide your social security number. Postmates reserves the right to refuse employment if you have a history of violent crimes, felonies, sexual offenses, or drug-related convictions.
DMV Background Check
If you plan to deliver orders using a vehicle or motorcycle, you will also be subject to a DMV background check. This check requires a valid driver's license and proper insurance. As long as you have a clean driving record with minimal traffic violations or serious convictions, such as a DUI or hit-and-run, you shouldn't encounter any issues. However, Postmates reserves the right to refuse employment if your driving history raises concerns.
Postmates Vehicle Requirements
One of the great things about being a Postmates driver is that you don't necessarily need to own a vehicle. Postmates offers alternative delivery options, allowing drivers to use bikes, scooters, or even walk for certain deliveries. If you do choose to deliver orders using a car or motorcycle, the requirements are minimal. Your vehicle simply needs to be in good driving condition and have valid insurance. Unlike other delivery companies that have strict vehicle age or cosmetic standards, Postmates is more lenient in this regard.
Other Requirements
In addition to age, background checks, and vehicle specifications, there are a few other requirements you need to meet to become a Postmates driver. Firstly, you must not use drugs or alcohol while on the job. Secondly, you must not have been previously banned from the platform. These requirements may seem obvious, but it's important to adhere to them to ensure a positive and professional experience as a Postmates driver.
Getting Set up as a Postmates Driver
Now that you're familiar with the Postmates driver requirements, let's walk through the process of getting set up as a driver:
1. Create an Account on the Website and Complete Your Profile
To begin, visit the Postmates website and create an account. You'll need to provide basic information such as your name, photo, date of birth, phone number, type of mobile device (iPhone or Android), and the region in which you plan to drive. You'll also need to input your address, as a welcome kit containing important onboarding information will be sent to your home.
2. Complete the Fleet Agreement
Before driving for Postmates, you'll need to review and accept the Fleet Agreement. This agreement outlines the terms and conditions of your employment as a driver. Take a few minutes to read through it carefully to ensure you understand your rights and responsibilities.
3. Pass a Background Check
To proceed with the application process, you must authorize the completion of a criminal and DMV background check. This will require providing your social security number for verification. The results of the background check typically take 3 to 10 days to be delivered, so patience is key during this stage.
4. Set up Direct Deposit and Activate Your Postmates Credit Card
Once you've successfully completed the background check, log in to your driver dashboard and ensure that your direct deposit information is set up correctly. This will allow you to receive timely payments for your deliveries. Additionally, you will receive a Postmates credit card in your welcome kit. Activate the card as instructed, as you'll need it to make purchases for your deliveries.
5. Download the Postmates App and Start Making Deliveries
The final step is to download the Postmates Fleet app onto your mobile device. This app will serve as your primary tool for accepting and completing delivery requests. Once you're all set up, you can start making deliveries and earning money. Keep in mind that the app provides valuable features such as real-time order tracking and customer communication, so familiarize yourself with its functions to optimize your delivery experience.
Should I Become a Postmates Driver?
Before diving into the world of delivery driving, it's important to consider whether becoming a Postmates driver is the right fit for you. While the allure of flexible hours and the potential to earn $10 to $15 an hour may be enticing, it's essential to understand the realities of the job. Making a substantial income with Postmates requires dedication and effort, much like any other job. You'll need to exercise self-discipline, prioritize your work, and be willing to put in the hours necessary to achieve your financial goals. However, if you're willing to invest the time and effort, Postmates can provide a rewarding and flexible gig opportunity.
Your Next Gig Awaits You
Congratulations! You're now equipped with all the information you need to become a Postmates driver. Whether you're a college student looking for a part-time job or someone seeking a flexible full-time opportunity, Postmates offers an accessible and lucrative gig. Remember to follow the driver requirements, complete the necessary steps for setup, and familiarize yourself with the app and its features. With Postmates, you can enjoy the freedom of setting your own schedule, being your own boss, and earning money on your own terms. Good luck on your delivery journey!
Disclaimer: The information provided in this article is for general informational purposes only and does not constitute professional advice. Please consult with Postmates directly for the most up-to-date and accurate information regarding driver requirements and the application process.