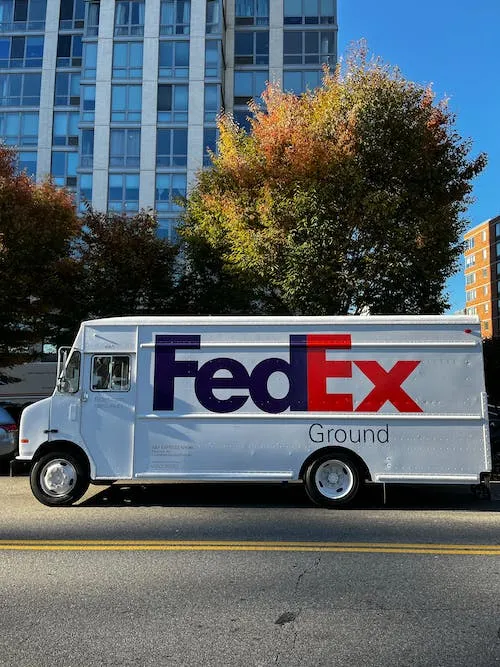 Get home early with RoadWarrior.
Enter your stops, optimize your routes, manage your team – quickly and efficiently.
Try RoadWarrior free for 7 days
Try free for 7 days
If you're a business owner or someone who frequently ships packages, you may find yourself wondering, "Does FedEx deliver on Sundays?" In this comprehensive guide, we will explore the Sunday delivery options provided by FedEx, as well as other major shipping carriers like UPS, USPS, and DHL. We will also discuss alternative solutions for managing your own delivery services.
The Importance of Sunday Delivery
In today's fast-paced world, customer satisfaction is crucial for any business. Prompt and reliable delivery services play a significant role in providing a great customer experience. Late or lost shipments can lead to disappointed customers and negative reviews. To prevent this, many businesses offer rush shipments and expedited delivery options like overnight or next-day delivery.
However, logistics companies typically have limitations when it comes to weekend deliveries. Many carriers have standard business day hours and do not operate on Sundays. As a business owner, it's essential to know which shipping services offer Sunday delivery to ensure your goods reach customers on time.
FedEx Sunday Delivery
FedEx is one of the leading shipping carriers globally, known for its extensive network and reliable services. The good news is that FedEx does offer delivery on Sundays. FedEx Ground, one of their popular services, delivers to nearly 95% of the U.S. population on Sundays. However, it's important to note that FedEx adds a $4 flat rate residential surcharge to each residential delivery, regardless of the day of the week.
While Sunday delivery is available, other factors can affect the cost of shipping. Destination, package type, size, weight, and density all play a role in determining the shipping price. FedEx provides an online rate calculator that allows you to estimate the cost of your shipment accurately.
USPS Sunday Delivery
The United States Postal Service (USPS) is a widely used shipping service, but it does not offer standard package delivery on Sundays. However, there are exceptions. USPS Priority Mail Express packages can be delivered on Sundays for an additional cost. Additionally, certain Amazon packages, like Amazon Prime packages, may also be delivered on Sundays.
USPS Priority Mail Express offers a next-day or two-day delivery guarantee by 6 pm and includes tracking and insurance for most packages. The cost of shipping will depend on factors such as distance, package weight, size, and type. USPS has a detailed price list available to help you estimate the cost of your shipment.
UPS Sunday Delivery
The Standard United Parcel Service (UPS) services do not include Sunday delivery. However, UPS offers a service called UPS SurePost, which does provide Sunday delivery. Keep in mind that opting for Sunday delivery through UPS SurePost may come with additional costs. UPS provides general rates for their SurePost services online, allowing you to estimate the cost based on package size, weight, and distance.
It's important to note that the availability of Sunday delivery may vary depending on your location and the specific UPS service you choose. Checking with UPS or using their online tools can help you determine if Sunday delivery is available in your area.
DHL Sunday Delivery
Among the major delivery services, DHL has the most limited weekend services. DHL does not offer Sunday delivery in the United States. However, they do provide weekend services in some countries in Europe and Asia, primarily limited to Saturdays. For example, DHL appealed to the German government to permit Sunday package deliveries during the COVID-19 boom, but the request was denied. If you specifically require Sunday delivery, it's best to explore other options on this list.
Shipping Packages on Sundays
If you need to ship packages on Sundays, it's important to understand the options available to you. The ability to ship on Sundays varies depending on the delivery service you choose.
FedEx allows eligible businesses to schedule pickup services for both Saturdays and Sundays. Qualifying for this service typically involves enrolling through a FedEx account executive. On the other hand, USPS does not pick up packages on Sundays or holidays. If you request a Sunday pickup, it will only occur on the next scheduled delivery day, which is usually Monday unless it's a postal holiday.
UPS offers pick-up services on Saturdays, but not Sundays. As for DHL, they do not operate on weekends in the United States. However, DHL does provide weekend deliveries in some regions, such as certain countries in Asia and the European Union (EU).
Alternatives to Sunday Delivery
Given the limitations of Sunday delivery options provided by major carriers, you may want to consider managing your own delivery services. This approach can be particularly beneficial if your business focuses on last-mile delivery or operates locally.
For example, if you own a local restaurant and want to offer fast meal delivery late at night, handling your own driving team could be more efficient than relying on existing delivery services. Similarly, businesses such as dry cleaners, florists, or pharmacies can benefit from having their own delivery service, reducing reliance on third-party platforms and saving on shipping costs.
To successfully manage your own delivery service, you need the right tools and resources. One highly recommended tool is RoadWarrior Flex, a comprehensive route planning software. With RoadWarrior Flex, you can easily plan and manage routes for an entire team of drivers, saving time on route planning and eliminating the need to pay a third-party delivery service.
RoadWarrior Flex offers features such as real-time tracking, proof of delivery, and integration with tools like Google Maps. You can plan the fastest delivery routes, taking into account factors like one-way streets, construction obstructions, and traffic delays. Assigning routes to individual drivers is seamless, as they can access their routes through a mobile app. With GPS technology, you can track your drivers' progress and ensure efficient and timely deliveries.
By taking control of your own package delivery services with the help of RoadWarrior Flex, you can save time and money while providing a high level of service to your customers.
Conclusion
When it comes to Sunday delivery, FedEx stands out as one of the few major shipping carriers that offer this service. While USPS, UPS, and DHL may not provide standard Sunday delivery options, there are exceptions and alternative solutions available. Understanding the shipping options and alternatives allows you to make informed decisions for your business and ensure that your packages reach customers on time.
Whether you choose to rely on FedEx's Sunday delivery services or manage your own delivery team using tools like RoadWarrior Flex, the goal is to provide prompt and reliable service to your customers. By considering all the available options, you can tailor your delivery strategy to meet your specific business needs and enhance the overall customer experience.