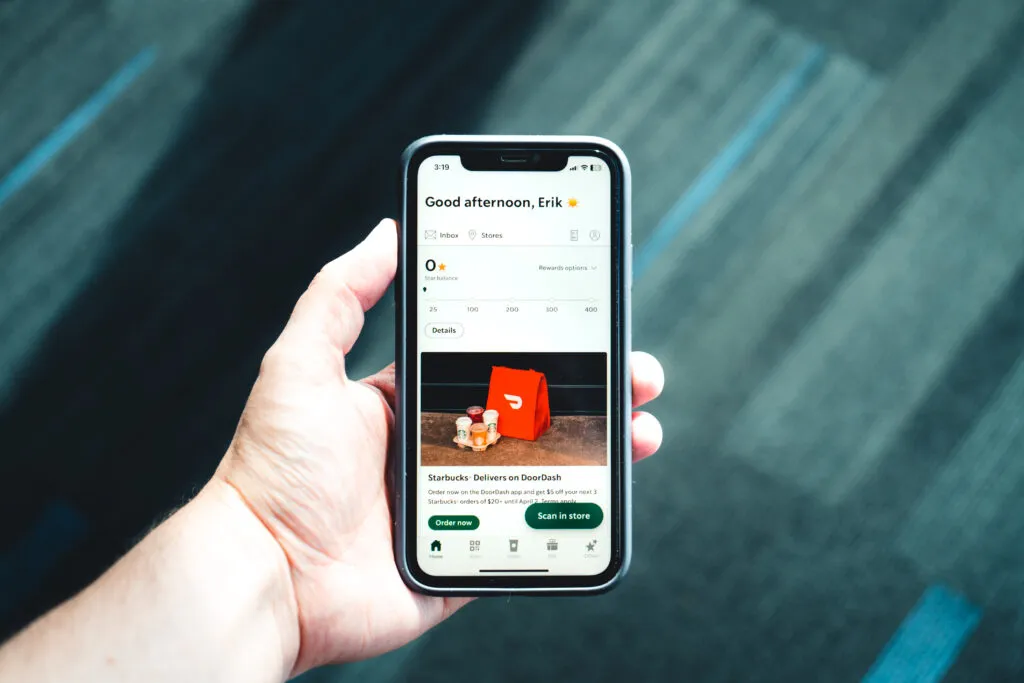 Get home early with RoadWarrior.
Enter your stops, optimize your routes, manage your team – quickly and efficiently.
Try RoadWarrior free for 7 days
Try free for 7 days
In today's gig economy, many people are looking for ways to earn extra income. One popular option is to become a food delivery driver for various delivery apps. Not only does this provide an opportunity to make money on your own terms, but it also offers the flexibility of being your own boss. However, with so many delivery apps available, it can be overwhelming to determine which one pays the most. In this comprehensive guide, we will break down the top food delivery services that offer the highest pay rates for drivers.
Table of Contents
1. Instacart: The Best-Paying Food Delivery App
When it comes to food delivery apps that pay the most, Instacart takes the top spot. According to Glassdoor, Instacart drivers average around $30 per hour, with estimates ranging from $26 to $32 per hour depending on the location. Larger cities like New York or San Francisco tend to have higher demand, while smaller cities may have longer wait times.
Instacart offers flexibility for drivers, allowing them to be either full-service shoppers and delivery drivers with a vehicle or in-store shoppers who prepare orders for pick-up and delivery by separate drivers. This flexibility makes it accessible to a wider range of individuals.
2. Amazon Flex: Doubling Your Income
Amazon Flex is another top food delivery service that offers competitive pay rates. On average, Amazon Flex drivers make around $19 per hour, which amounts to approximately $39,000 per year. Experienced drivers can earn up to $25 per hour.
One unique aspect of Amazon Flex is that drivers can also deliver packages, allowing them to earn money from both food and package deliveries. This dual income stream can significantly increase their overall earnings. However, drivers must perform three to six-hour blocks to get paid, and they need insulated bags and coolers to keep the food fresh during delivery.
3. Uber Eats: High Availability and Competitive Pay
Uber Eats is known for its high availability and competitive pay rates. On average, Uber Eats delivery drivers make around $20 per hour, making it one of the highest-paying delivery apps.
One advantage of working for Uber Eats is the option to offer rideshare services with the same vehicle while delivering food, allowing drivers to diversify their income. However, unlike some other delivery apps, Uber Eats does not offer a guaranteed minimum hourly pay. Earnings are calculated based on factors such as pick-up, drop-off, and distance traveled.
4. Postmates: Flexibility for All Types of Vehicles
Postmates is a delivery service that offers flexibility for drivers with various types of vehicles. Whether you have a car, scooter, motorcycle, or prefer to deliver on foot, Postmates allows you to work for them.
Postmates drivers make around $18 per hour, and earnings are based on factors such as the order, mileage, and pick-up and drop-off locations. With a wide range of delivery options, including fast food and groceries, there is typically no shortage of jobs available.
5. Shipt: Surprising Earnings in a Small Industry
Despite being a relatively small player in the food and grocery delivery industry, Shipt offers surprising earning potential for drivers. On average, Shipt grocery delivery app drivers make around $20 per hour.
What sets Shipt apart is its ability to allow drivers to take on multiple deliveries at once, as long as they can handle it. This flexibility gives drivers the opportunity to increase their earnings. Shipt drivers earn through a base pay of $5 per delivery, plus an additional 7.5% of the order. They can also see their earnings before accepting an order.
6. Favor: Local Delivery with Hourly Incentives
Favor is a food delivery service that caters to local restaurants in Texas, specifically in Austin, Houston, and Dallas. Favor delivery drivers, also known as Runners, can earn an average of $10 per hour, with experienced drivers earning up to $20.
One tip for Favor Runners is to schedule delivery hours in advance. By doing so, they can take advantage of the $9 to $10 hourly incentive for all guaranteed hours worked. However, it's important to note that drivers must have a car, truck, motorcycle, scooter, or bicycle to work for Favor.
7. GoPuff: Warehouse Integration and Quick Deliveries
GoPuff stands out among grocery delivery apps for its unique integration of its own warehouse with the delivery company. This integration allows for quick deliveries of food, over-the-counter medicine, snacks, and drinks. GoPuff has an average hourly rate of $14 for its drivers.
GoPuff is available in 500 cities across the United States, all within a radius of 200 warehouses. When a customer places an order, a GoPuff driver drives to the nearest central warehouse, picks up the items, and delivers them to the customer. This streamlined process ensures that store deliveries are within 30 minutes of the warehouse, reducing driving time for drivers.
8. DoorDash: Popular and Incentive-Rich
DoorDash is one of the most popular food delivery apps, accounting for 58% of all meal deliveries within the United States. DoorDash delivery drivers earn an average of $18 per hour, with the potential to earn as high as $32 depending on the number of orders.
One notable aspect of working for DoorDash is its generous incentives. The Peak Pay program provides drivers with extra dollars on top of their base pay for delivering food during busy hours. This incentive-rich environment can significantly boost a driver's earnings.
9. Grubhub: Potential for High Earnings and Instant Cash Out
Grubhub is another well-known food delivery service that offers potential for high earnings. Grubhub delivery drivers have an average rate of around $14 per hour, but some drivers have reported earning up to $42 per hour.
Like Uber Eats, there is no guaranteed minimum pay on the Grubhub platform. However, some locations offer an hourly pay guarantee if drivers meet certain qualifications. Grubhub calculates driver salaries based on factors such as total delivery time and pick-up and drop-off locations. Drivers with a good track record can also access the best-paying delivery jobs through Grubhub's Recognition Program.
10. Caviar: Competitive Pay with Tips and Bonuses
Caviar is a food delivery service that pays competitively, with an average hourly rate of $16. However, drivers can potentially earn up to $25 per hour when tips and bonuses are considered.
It's important to note that Caviar was acquired by DoorDash in 2019, so all Caviar drivers are now Dashers. This acquisition also gives Caviar drivers access to DoorDash's extensive delivery network. Caviar drivers can view their estimated pay rate before accepting a job and can earn incentives by completing specific challenges.
Factors that Impact Earnings
Several factors can impact how much drivers earn when delivering food. One of the primary factors is location. Drivers in larger cities like New York or San Francisco tend to have more demand and therefore more opportunities to earn money. On the other hand, drivers in smaller towns may have less demand but more availability for jobs.
Bonuses and incentives also play a significant role in drivers' earnings. Some delivery services offer programs that provide esteemed drivers with first-hand access to high-paying jobs before others. Additionally, peak hour pay is often offered during busy periods when there are more orders than available drivers.
Customer tips can also impact earnings. Many food delivery apps allow customers to tip their drivers, and drivers typically keep the entirety of their tips. The ability to earn tips can significantly boost a driver's overall pay.
Tips to Maximize Earnings
If you want to maximize your earnings as a food delivery driver, there are several tips to keep in mind:
Offer excellent customer service: Providing exceptional customer service can lead to higher tips and increased earnings. Aim to leave a positive impression on customers by being friendly, efficient, and professional.
Take your taxes seriously: As a self-employed individual, it's crucial to handle your taxes appropriately. Familiarize yourself with tax requirements for independent contractors and consider setting aside a portion of your earnings for tax purposes.
Choose high-paying delivery companies: While larger companies may offer more opportunities, smaller companies often provide higher pay rates per delivery. Consider the balance between workload and compensation when selecting a delivery app to work for.
Get a gas credit card: If you use a vehicle for deliveries, consider getting a gas credit card to earn rewards and cashback whenever you refuel. This can help offset some of your expenses and save you money in the long run.
Try multiple food delivery apps: It's not against the rules to work for multiple delivery apps simultaneously. If one app is experiencing downtime, you can switch to another to increase your earning potential.
Get delivery driver insurance: As a delivery driver, it's essential to have insurance coverage to protect yourself in case of accidents or other incidents. Contact your insurance provider to ensure you have adequate coverage for your specific needs.
By implementing these tips, you can increase your earnings and make the most out of your food delivery gig.
Frequently Asked Questions (FAQs) about Food Delivery Service Wages
Which food delivery service pays the least? DoorDash and Caviar are known to pay their drivers the least, with average hourly rates of $18 and $16, respectively. However, the high demand for their services can still result in significant earnings due to the volume of deliveries.
How much does an average food delivery service driver earn? On average, a food delivery service driver can earn around $23 per hour or approximately $42,900 annually.
Conclusion
When it comes to food delivery apps, choosing the right one can make a significant difference in your earnings. Instacart, Amazon Flex, Uber Eats, Postmates, Shipt, Favor, GoPuff, DoorDash, Grubhub, and Caviar are all top options that offer competitive pay rates for drivers. Factors such as location, bonuses, customer tips, and pay per delivery can impact how much you earn. By following tips to maximize your earnings, such as providing excellent customer service and choosing high-paying delivery companies, you can make the most out of your food delivery gig.