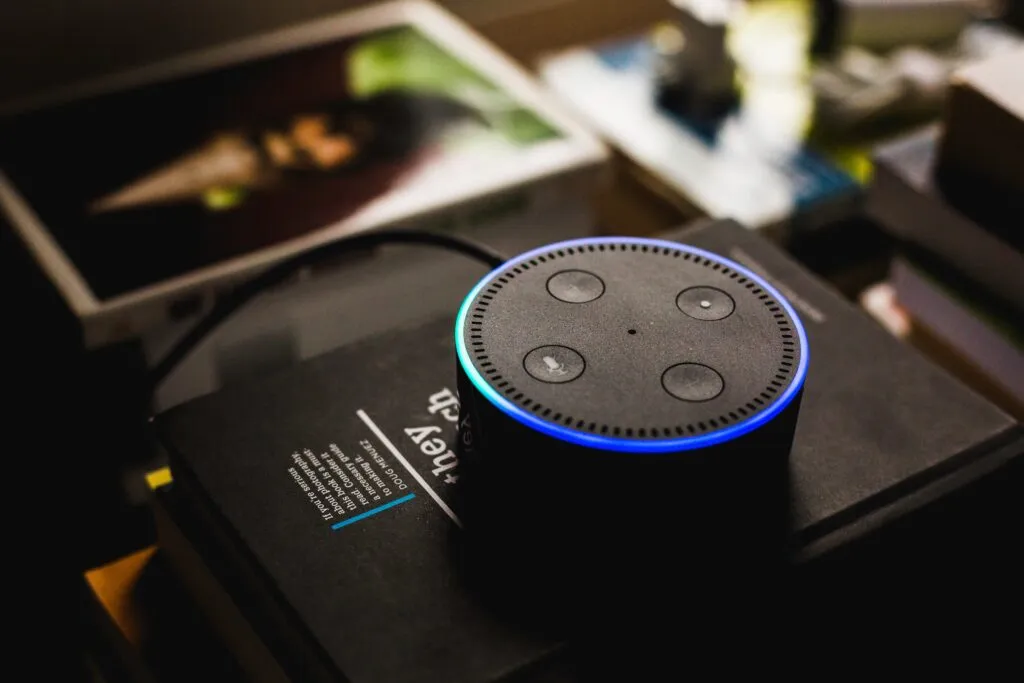 Get home early with RoadWarrior.
Enter your stops, optimize your routes, manage your team – quickly and efficiently.
Try RoadWarrior free for 7 days
Try free for 7 days
Are you looking for a flexible side gig or a way to earn extra money? Becoming an Amazon Flex driver might be the perfect opportunity for you. Whether you want to work on your own terms or supplement your income, Amazon Flex offers a range of benefits. However, before you dive in, it's important to understand the nitty-gritty details of the application process, requirements, and potential earnings. This comprehensive guide will provide you with all the information you need to become a successful Amazon Flex driver.
What is Amazon Flex?
Amazon Flex is a delivery program offered by Amazon, where independent contractors use their own vehicles to deliver Amazon packages. If you've ever received packages from someone driving a non-branded vehicle, chances are they were part of the Amazon Flex program. This program allows individuals to work on their own schedule and deliver packages in their local area.
The Pros and Cons of Amazon Delivery Driver Jobs
Before diving into the details of becoming an Amazon Flex driver, it's important to weigh the pros and cons. Here are some advantages and disadvantages to consider:
The Advantages
Be Your Own Boss: As an Amazon Flex delivery partner, you have the freedom to choose your own schedule and work when it's convenient for you.
High and Consistent Pay: Amazon Flex drivers can earn competitive hourly rates compared to similar jobs in the gig economy.
Low Customer Interaction: Unlike other delivery services, Amazon Flex drivers have minimal customer interaction, making the process more streamlined.
Flexible Schedule: With Amazon Flex, you can work as little or as much as you want, allowing you to fit your deliveries around your existing commitments.
Perks: Amazon Flex drivers have access to various benefits, such as discounts on Amazon products and services.
The Disadvantages
Difficulty in Getting Shifts: Due to the popularity of Amazon Flex, there can be intense competition among drivers to secure shifts.
Unpredictable Time Blocks: The time blocks for deliveries may not always align with your availability or allow for a large number of deliveries in a short period.
Competition with Other Drivers: There can be a large pool of drivers vying for the same shifts, making it challenging to consistently secure desirable routes.
Amazon Flex Delivery Driver Requirements
While anyone can apply to become an Amazon Flex driver, there are specific requirements that must be met. These requirements include both driver and vehicle qualifications. Here's a breakdown of the minimum requirements:
Driver Requirements
Age: You must be at least 21 years old to be eligible for Amazon Flex.
Driver's License: A valid driver's license is required.
Social Security Number: You must have a valid social security number.
Vehicle: You must have your own vehicle
Auto Insurance: Drivers must have valid auto insurance.
Vehicle Registration: Proof of vehicle registration is required.
Bank Account: A bank account is necessary for direct deposit of payments.
Background Check: Amazon Flex conducts a background check, which requires a clean criminal record and a safe driving history for the past seven years.
Smartphone: An iPhone 6s or newer with iOS 13 or higher, or an Android phone with at least 2GB of RAM running Android 6.0 or higher is required.
Vehicle Requirements
The vehicle requirements vary depending on the type of deliveries you will be making. Here's a breakdown of the minimum vehicle requirements:
Four-Door Sedan, Minivan, Van, SUV, or Pickup Truck: Your vehicle must be a four-door sedan, minivan, van, SUV, or pickup truck with a covered bed.
Amazon Fresh and Prime Now Orders: Any four-door vehicle is allowed for Amazon Fresh and Prime Now orders, with no restrictions on age, size, or number of doors.
Regular Amazon Orders: Mid-sized or larger vehicles are required for regular Amazon orders. Two-door cars and trucks with uncovered beds are not accepted.
It's important to note that borrowed or rented vehicles can be used as long as you have the necessary documentation, including registration, insurance, license, and permits.
Types of Amazon Flex Driver Jobs
Amazon Flex offers various delivery opportunities, each with its own specifications and requirements. Here are the types of Amazon delivery driver jobs available:
Amazon Logistics
Amazon Logistics involves delivering Prime and standard packages for Amazon. These deliveries can be regular, same-day, or next-day. Drivers typically operate within three to six-hour blocks, picking up packages from a local Amazon warehouse. The number of packages can vary depending on the location. Customer interaction is minimal, as most customers may not be home during deliveries.
Prime Now
Prime Now is a fast delivery service exclusively for Amazon Prime members. Drivers have a one or two-hour window to complete Prime Now deliveries, which are highly competitive due to the potential for tips. Higher base pay is offered, and drivers keep 100% of the tips. Specific requirements may apply, such as the need for insulated bags or special containers for delivering hot or frozen items.
Amazon Fresh
Amazon Fresh involves delivering groceries to customers. Drivers have regular interaction with customers, picking up orders from a distribution center and delivering them to the customer's doorstep or a pickup location. Delivery blocks typically range from two to four hours.
Store Orders
Store Orders require drivers to pick up items from local stores and deliver them directly to customers. Delivery blocks usually last two to four hours.
Instant Offers
Instant Offers are available in selected cities and involve quick deliveries that typically last between 15 to 45 minutes. To access Instant Offers, drivers need to be in close proximity to a Prime Now or Whole Foods location.
How to Sign Up for Amazon Flex
Now that you understand the requirements and job opportunities, let's walk through the Amazon Flex application process. Here's a step-by-step guide to signing up:
Download the Amazon Flex App: Start by downloading the Amazon Flex app on your smartphone. The Amazon flex app is available for both iOS and Android devices. Create a new account or sign in using your existing Amazon account.
Grant App Access: The app will request access to your device's camera, location, and phone state. Grant these permissions to enable features like navigation, package scanning, and phone number verification.
Answer Qualifying Questions: Provide additional information, such as your zip code, vehicle type, and availability. This information helps Amazon assess your eligibility.
Supply Additional Information: Complete the application by providing details about your work experience, educational background, tax information, and bank account for direct deposits.
Wait for Background Check Approval: Amazon will conduct a background check, which may take up to five business days. During this time, familiarize yourself with the training videos available in the app.
Check Application Status: If your background check is approved, you will receive a welcome message from Amazon. If you don't receive any updates within a reasonable time frame, reach out to Amazon Flex support for assistance.
How Much Do Amazon Flex Drivers Make?
Earnings as an Amazon Flex driver can vary based on factors such as location, delivery time, and tips received. According to Amazon, drivers can earn between $18 and $25 per hour, with an average hourly wage of $21.36, as reported by Indeed. It's important to note that tips can significantly impact earnings, and providing exceptional customer service can increase the likelihood of receiving tips.
Amazon Flex also offers surge pay during peak seasons or extreme weather conditions. Surge pay can increase earnings up to $55 per hour. However, surge offers are not available to all drivers and depend on factors such as location and order volume.
Drivers are paid twice a week via direct deposit, with payments credited within 24 hours. Payments for deliveries eligible for tips are credited once all tips are finalized, typically within 24 to 48 hours after delivery. As an independent contractor, drivers are responsible for their taxes and will receive a 1099 form for tax reporting purposes.
When Can Amazon Flex Deactivate Your Account?
Amazon Flex may deactivate your account for various reasons. It's essential to understand the guidelines and adhere to them to maintain an active status. Here are some reasons why Amazon Flex may deactivate your account:
Late deliveries
Stealing or damaging packages
Consistently being late for shifts
Poor customer service or excessive customer complaints
Missing shifts
High number of undeliverable packages
Failure to promptly return undeliverable packages to Amazon
Not carrying hot or cold bags for pick-up and delivery
Inactivity or not scheduling a shift for 180 days
Performing other jobs during Amazon Flex, such as delivering for competing services
Amazon Flex typically provides warnings or alerts before deactivating an account, allowing drivers the opportunity to address and rectify any issues. However, repeated offenses may lead to account deactivation. Drivers have the option to appeal the termination within ten calendar days of receiving notice.
How to Maximize Your Earning Potential
Many Amazon delivery drivers find it beneficial to supplement the Amazon Flex app with additional tools to optimize their delivery routes and save time. One popular option is a route planner app called RoadWarrior Flex. This app helps drivers plan efficient and optimized delivery routes, reducing travel time and increasing productivity.
RoadWarrior Flex is user-friendly and straightforward. By simply downloading the app, adding delivery stops, and setting parameters, drivers can receive optimized routes in seconds. The app takes into account factors such as tolls, traffic, and roadblocks to ensure drivers reach their destinations quickly and efficiently.
By using RoadWarrior Flex, Amazon delivery drivers can complete their deliveries faster, allowing for more time with family and friends or the pursuit of personal goals. The app helps create a perfect work-life balance by increasing efficiency and reducing stress.
Conclusion
Becoming an Amazon Flex delivery driver can provide you with the flexibility to work on your own terms and earn extra income. By following the steps outlined in this guide, you can navigate the application process, meet the necessary requirements, and maximize your earning potential. Remember to provide exceptional customer service, optimize your delivery routes, and make the most of the Amazon Flex app and additional tools like RoadWarrior Flex. Embrace the opportunity to be your own boss and enjoy the benefits of being an Amazon Flex driver.